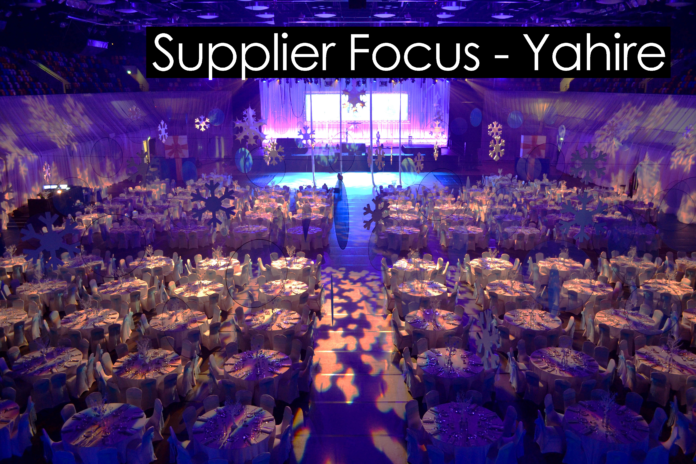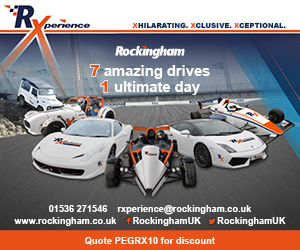 Furniture hire can seem like an incredibly dull subject, but the people at Yahire just make it feel different. Yes it's still chairs and barriers and invoices and bills but they offer a service that can't be beaten. Their 5 star rating on Google's Reviews is testament to how lovely and dedicated their team is and they never make you feel like you're asking too much, offering to go the extra mile and never turning a job down.
Yahire recently celebrated it's 4th birthday this year and to celebrate we sat down with managing directors Taran O'Doherty & Benedict Leslie to find out how they find managing such a successful furniture hire company.
What makes Yahire different?
Taran : We provide a seven day a week service and offer bulk discount and our phone lines are open until seven thirty in the evening. We also offer a wide variety of different stock items; we do things like chairs and tables but also things like road barriers, whereas other providers will just do basic furniture we have everything covered, smoke machines, gazebos, we have a wide enough variety to cover it all.
Ben: We're young and exciting! We've taken on young people and put them through the ranks quite quickly, and enjoy sharing our success because people make all the difference in this business. Yahire also buys what customers ask for. So if you're a client and you want something that we don't have we'll go and get that for you. We want to take the game national.
What's gotten you where you are today?
Ben: Well Taran and I have always been quite ambitious, he's always been a bit of an SEO guru which has definitely helped a lot. We've never said no before to anything, where others want to work 5 days a week we have no problem with working 7.
Taran: We also trial and promote from within, we've given a lot of people chances that they wouldn't receive elsewhere and they have really proved themselves to be brilliant at what they do. Our Sales supervisor for example started working in the warehouse, then was offered a sales role and is now the supervisor, and that's something we've done throughout our business. We empower people and say "What do you think?" and really give them the chance. People enjoy working here and it's a huge family feel, Together we've achieved collectively and anyone who doesn't get that feel we don't want.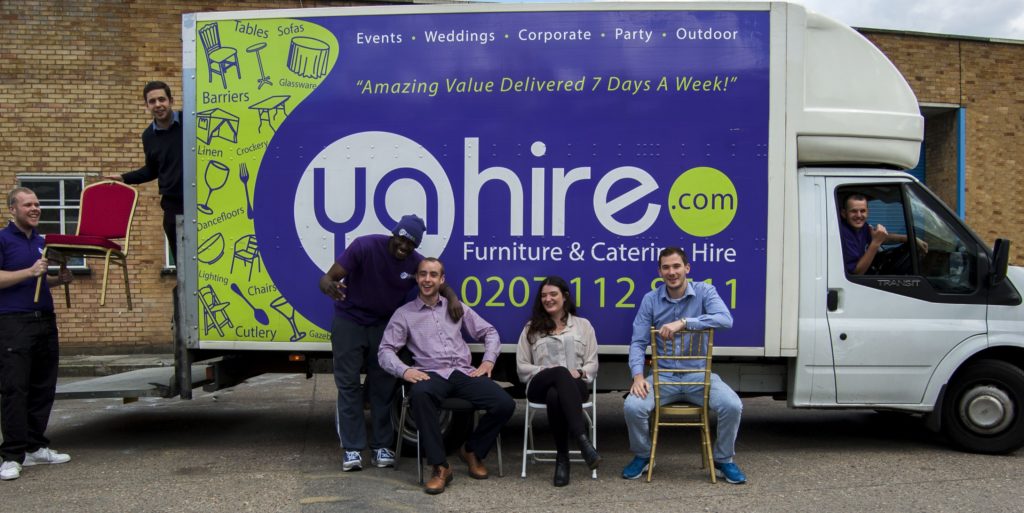 Have you got any favourite pieces that you stock?
Ben: I'm a fan of our LED Cubes
Taran: I really like our Victoria Ghost Chairs. They're clear and transparent and something we've really gotten into in our more premium range. Also barriers! We've bought heavily into barriers. In December for example we provided for events by H&M and Sports Direct and these events are as far filled as Nottingham and Manchester.
What have been some of the most memorable events you've worked at?
Ben: There's the National Television Awards we've provided for, recently we did a Eurostar opening and the unveiling of the Ghandi statue.
Taran: When we first started out we did the National Reality TV Awards which myself and Ben went to. We got to meet the Dragons and it felt very early on like we'd made it even though we only had two styles of chairs. We started out with 300 and now we stock over 10,000 chairs and 2,000 tables plus barriers and all the rest, initially investing £10,000 and now owning over half a million pounds worth of stock
Any furniture trends you love or hate?
Ben: I don't like the shabby chic thing, it's not my cup of tea. I love the use of LED lights in furniture
Taran: I'd agree with that!
Yahire has really outstanding reviews online for your services, why do you think that is?
Ben: We like to put the customer first, when there is a problem we understand it and we have policies that reflect that. We keep standards high and sell off stock before it gets to a certain level of depreciation. That kind of co-ordination can be hard to facilitate but we manage to take it in our stride
Taran: We try and give a personal service, which when we've looked at other companies they don't always do preferring just to send emails constantly. We're flexible in our approach and if a customer is requesting something it's not taking us out of our way and we will try where we can. When mistakes happen from the customers end, such as losing products we will charge a reasonable amount to replace it whereas others in the industry will look to profit from the mistake and charge extortionate amounts. We don't feel it builds solid links with people. As a result lots of hire companies hire off of us because they like the way we work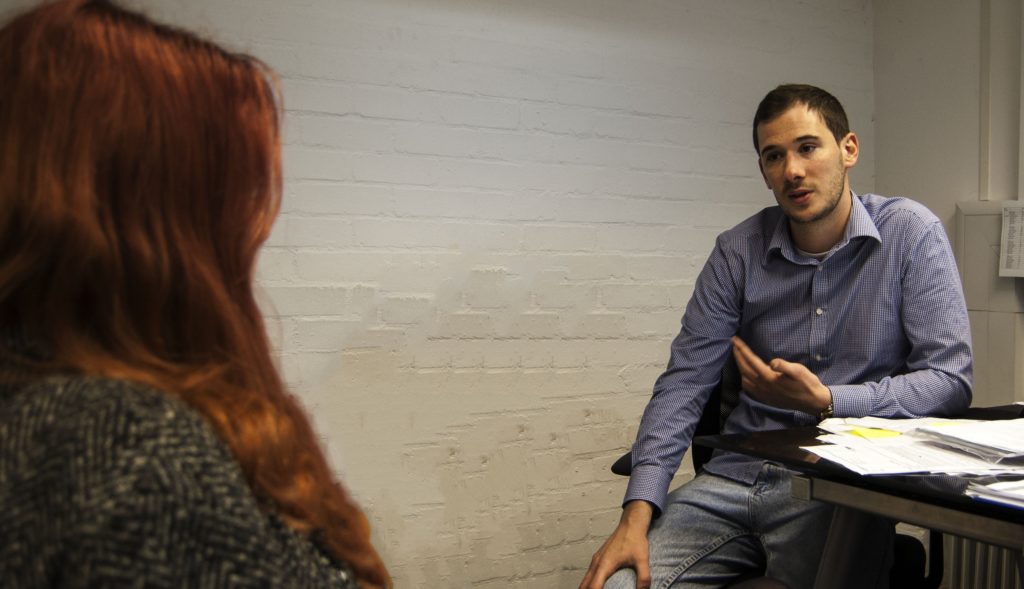 Ben: To build on that we like to sell the solution to an event and not the hire of x,y,z. We have to make the customer happy whether it's a conference, a funeral, a launch or a tv programme you have to understand that to give the best service.
Have you got anything exciting coming up this year?
Taran: We have a new website launching soon and we really want to push our marketing and networking. We've appeared at two wedding fairs as well as many others but we want to do more just to keep to our values and keep getting better and better.
Ben: We're buying a quarter of a million pounds worth of new stock coming up, so it's all really exciting! We just love how things are going right now and want to keep providing great services for those who need it.
Website – http://www.yahire.com
Telephone – 0207 112 8511
Words – Hope Mendy
Photography – Amber Jefferson