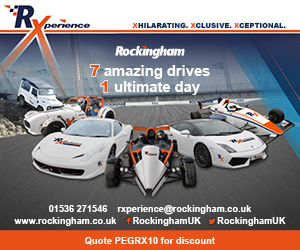 Sabine moved to London in 2001 after she fell in love with the city as a teenager. She entered the London hospitality industry working for Marriott International, then moving to open St James Hotel & Club and then onto the iconic boutique hotel, The Hempel. In 2015, Sabine joined the five star luxury-lifestyle property, The London EDITION, as the Director of Sales & Marketing.
So, how did you get into the position you're in today?
It has been a combination of hard work, passion for our industry, networking, inspirational leaders and great mentors who encouraged me to follow my dreams.
You're approaching your 20th year in the event and hospitality industry. What has been a career highlight for you so far?
I have been fortunate to have been involved in a number of fantastic projects over the years. Looking back, I wouldn't have wanted to miss any of them as they left me with incredible memories and experiences. In all honesty, working with EDITION has been the most incredible part of my journey so far, being part of creating a new brand is certainly my career highlight to date.
What attracted you to working with EDITION Hotels?
To be at the birthplace of a new brand and being part of team who is passionate about hospitality, authenticity, design, luxury, innovation and creating something that is a new, unique experience for our guests. It's the closest you can get to being an entrepreneur with the backing of the largest hotel company in the world, it's pretty special.
In a crowded marketplace, what is the 'event USP' driving London Edition?
EDITION is not trying to be 'one for all'. Our spaces are unique and suit a specific client who is looking for a more relaxed environment where the experience is not formulated but very much driven by the client. Our teams have been hired for their great personalities, which enables them to connect with our guests on a different level and deliver a more personalised service. I strongly believe that this is why we have such a diverse client base.
How do you maintain market competitiveness?
We continue to re-invent ourselves without losing our identity. As a team, we question our business on a daily basis and look for ways to create long lasting memories for our guests. While we have been fortunate to be recognised with a number of prestigious industry awards, we never rest on our laurels but continue to invest in our teams and the hotel.
How do you manage your agency relationships? 
For us, it is really important that our agency partners have one point of contact. Catherine Unwin, our Head of Events is managing all the incoming enquiries with her team and will stay in regular contact with them, while Laura Pascual has just been promoted to Sales Executive to proactively manage all of our UK agency partners. Apart from office visits, bi-annual newsletters and seasonal promotions, we are hosting various client events throughout the year to say 'thank you' for the business and share news about the hotel. The next one is planned for July, with 'Taste of Christmas' showcasing our Christmas party offerings.
Putting together a client event, what are the most important elements?
Make it fun, engaging, relevant and true to the brand.
Have you got any mentors in the biz? Or mentored anyone?
I see myself as a mentor to all my team, but we have also an official mentoring scheme within EDITION where my General Manager, Jurgen Ammerstorfer acts as my mentor and I am working with a number of talented Heads of Departments on their personal development and/or business related projects.
In addition, I have extremely fortunate to have some amazing mentors in the industry including Stuart Bowery and Ciaran Fahy who have helped me to keep focused and elevate my skills. Most recently I have been appointed a mentor through the Master Innholders Scholarship and am super excited about the opportunity to working with Daniel Pedreschi on my next career move.
What makes you proud to be in the events industry?
Receiving a note from a guest to say they had the most wonderful time while with us and while they loved the design and the food, it was our team that made a real difference to their stay.
Every day, when walking through the hotel, where our guests are laughing and having a great time, I am proud to part of this incredible industry which brings people together, celebrates diversity, history & heritage and encourages everyone to discover new cultures, both within the business and as a traveller.