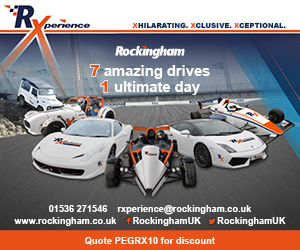 Courthouse Hotel – Shoreditch
Located in the centre of Shoreditch, famed for its buzzing nightlife and eccentric charm. The Courthouse Hotel Shoreditch couples the grandeur of a Grade II listed Baroque styled building,with a laid-back personalised service forming the perfect alchemy.
The building itself was once Old Street Magistrates Court and Police Station, and held the likes of the infamous Kray Twins in its cells.
It has 128 stunning bedrooms and suites, 13 event spaces, Bowling alley, 196 seater Cinema, and 3 bars, including an amazing Sky Terrace!
www.shoreditch.courthouse-hotel.com
The Hoxton Pony
The Hoxton Pony offers a cool blend of vintage and current, managing to fuse the two in a rather charming way. Step inside and before you know it, you'll find yourself sipping on cocktails from tea cups and chatting away with the friendly tattooed barmen. As the night progresses, DJs take to the decks to play some of the freshest tracks to complement the quirky British feel.
Attracting a young and stylish crowd, The Hoxton Pony is a unique Shoreditch club with a drinks menu crafted by cocktail legend Gerry Calabrese. Using only organic, British produce throughout the thirty strong list, original flavours take the front seat. The emphasis on seasonal ingredients allows Calabrese to change the cocktail menu regularly, making the most of the on-site facilities that allow the team to make all syrups, compotes and purées fresh in-house.
The Hoxton Pony hosts some of the most cutting-edge acts from across the world, whilst the DJs play freestyle mash-ups of House, Dubstep, Electro, Bass, Garage & Hip Hop through to Old Skool party classics. London pleasure seekers can also look forward to hula hoopers, photo booths and crazy performers. Head down on a Thursday, Friday and Saturday night and you're in for one hell of a party.
Trapeze Bar
Set over 2 levels and bathed in faded circus glamour, they aim to excite and delight! On the ground floor, you'll find a creative cocktail list, simple but tasty kitchen and a spectacular party while downstairs it's the underground sound of real house and deep disco every weekend from some of London's finest DJ's and promoters.
L'Anima
L'Anima opened in June 2008 to critical acclaim. London finally had a southern Italian restaurant with soul, treating guests to a brand new culinary experience whilst making them feel instantly at home. The richness of Italian cuisine lies in its diversity and its heritage of good honest food cooked, from the heart. Renowned for being simple, fresh and bursting with flavours, the food of the south is the soul of Italy and counts for a great part of the history of Italian cuisine; centering around the high quality ingredients that grow on its fertile hills and plains and the treasures found in the sea that surrounds it.
Bounce Old Street – The Home of Ping Pong
Bounce is a ground-breaking social entertainment brand founded by Adam Breeden, entrepreneur and co-founder of Flight Club and All Star Lanes, and also Dov Penzik, a successful entrepreneur and former competitive table tennis player. The two founders conceptualized a vision, taking inspiration from the explosion of stylish table tennis social venues stateside and the huge resurgence of interest in the game within the UK.
Since its launch in 2012, the Bounce concept has been widely regarded by the industry as a game-changer in social entertainment venues, which combines three elements of hospitality: bar, restaurant and entertainment activity – all set against award-winning design and the highest standard of fit out. Bounce is the world's leading concept to offer this immersive experience, taking the humble Ping Pong table from the back corner of a bar to become the main offering of the venue, while creating an intricately considered and currently unrivalled leisure experience.
Bounce Ping-Pong has quickly established itself as having some of London's most iconic and most talked about venues and has hosted games for Elle Macpherson and Gwyneth Paltrow to name but a few.
The Curtain
A hotel, restaurant, live music venue and members club. The Curtain sits at the heart of Shoreditch, London's most creative district. Centered around 120 guest rooms, including five suites, there is a rooftop pool and lounge, 24-hour gym, treatment rooms, co-working space and 6,000 square feet of event space, with a ballroom, screening room and more. The Curtain is a new landmark in a district bursting with personality.
Christchurch Spitalfields
In the heart of London's vibrant East End, Spitalfields Venue is an inspiring destination for private, corporate and charity events.
Their unique collection of venue includes Hawkmoor's magnificently restored Baroque masterpiece Christ Church Spitalfields, The Crypt – home to the stylish Café in the Crypt and the historic Huguenot chapel Hanbury Hall.
Within easy reach of the Square Mile and Liverpool Street Station, Spitalfields Venue is a memorable setting for wedding receptions, banquets, meetings, dinners, conferences and exhibitions, concerts, filming and other events for between 10 and 600 guests.