Armani Hotel Dubai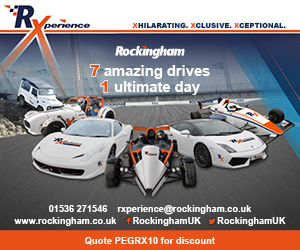 Soaring high above Downtown Dubai, the iconic Burj Khalifa, the world's tallest tower, is home to the exclusive Armani Hotel Dubai. A global design first, the hotel has been designed and developed by Giorgio Armani, and reflects the pure elegance, simplicity and sophisticated comfort that define his signature style. Armani Hotel Dubai is the realisation of the designer's long-held dream to bring his personal style to life in the most inclusive way, by offering his customers a unique Stay with Armani experience. Every detail in the hotel bears the Armani signature, beginning with warm Italian-style hospitality and moving through to each individual design element from the Eramosa stone floors to zebrawood panels, bespoke furnishings and personally designed hotel amenities. Sophisticated colours, clean lines and unique textures blend together seamlessly with the tower's stunning architecture and use of natural light to create an atmosphere of calm serenity where guests can retreat into a world of minimalist elegance. Location Nestled in the world's tallest tower, occupying concourse level through to level 8 and levels 38 and 39, Armani Hotel Dubai offers sweeping views across the city and Arabian Gulf. With its own dedicated entrance, it is situated within walking distance of The Dubai Mall, the world's largest retail destination, set within the vibrant Downtown Dubai business and leisure district.
The hotel features:
24 Armani Deluxe Rooms
54 Armani Classic Rooms
26 Armani Premiere Suites
4 Armani Premiere Suites with Balcony
26 Armani Fountain Suites
2 Armani Fountain Suites with Balcony
12 Armani Executive Suites
3 Armani Ambassador Suites
3 Armani Ambassador Suites with Balcony
5 Armani Signature Suites
1 Armani Dubai Suite
Dining
Armani Hotel Dubai features seven restaurants offering an exciting collection of world cuisine, from Japanese and Indian to flavours of the Mediterranean and authentic Italian. The impressive culinary options reflect the cosmopolitan nature of the city. Armani/Lounge is located in the heart of the hotel and overlooking the spectacular Dubai Fountain, and is the perfect spot to meet and relax for a light meal any time of day. The perfect place to meet friends, discuss business or just watch the world go by whilst enjoying innovative interpretations of international cuisine. An extensive selection of coffees, teas and wines complement a world-class array of beverages.
Armani Events
For unique events with signature style and impeccable service, Armani Hotel Dubai is a venue to complement every occasion. Set in the heart of Downtown Dubai – the city's lifestyle and commercial hub – the combination of stunning architecture, minimalist elegance and distinctive hospitality, make it the preferred location for business and pleasure. From high profile business conferences and closed door boardroom negotiations, to unforgettable wedding celebrations with unique flair, their collection of contemporary spaces are designed to offer flexible yet sophisticated location solutions. Their dedicated team of event professionals are committed to delivering tailor-made experiences, with underlying attention to detail ensuring that hand-selected table linens, thoughtful floral centerpieces, state-of-the-art audiovisuals, and world-class cuisine set the tone for a successful event.
For more info visit: www.armanihoteldubai.com
Blue Lagoon Iceland – Silica Hotel
Set in the heart of a stunning lava landscape, Silica Hotel is just a ten-minute walk from the Blue Lagoon. The hotel offers its own private bathing lagoon which is available for hotel guests every day from 09:00 to 22:00.
The hotel has won several design awards. Built in harmony with the surrounding landscape, it offers an oasis of calm, relaxation, and healing. The hotel has 35 bright and spacious double/twin rooms. All rooms offer private facilities and a veranda, with breathtaking views of the surrounding lava fields.
LOCATION
The hotel is located just 1 kilometer from the main Blue Lagoon resort!
For more info visit: www.bluelagoon.com/blue-lagoon-spa/accommodation
Delta Hotels – Whistler Village 
Discover a brand new way to vacation at the Delta Hotels Whistler Village Suites. Their resort greets you to Canada with everything you'll require for an exceptional stay! Boasting an impeccable location at the base of Whistler Blackcomb, the resort provides unparalleled access to world-class skiing and the many iconic attractions for which Whistler Village is widely acclaimed. You'll be thrilled with their spacious, beautifully appointed resort suites, which offer first-rate amenities like a fully stocked kitchen, free high-speed Wi-Fi, a fireplace, and much more.
Enjoy an indoor-outdoor connecting luxurious pool, several hot tubs, a fitness centre and mouthwatering time at the hotel's signature HY's Steakhouse. The resort can also provide a truly magnificent backdrop for a meeting or social event; take advantage of almost 30,000 square feet of sophisticated event space and experienced planning and catering teams. It's all waiting for you at the Delta Hotels Whistler Village Suites!
For more info visit: www.marriott.com/hotels/travel/ysewv-delta-hotels-whistler-village-suites
The Ritz Carlton – Aruba
Experience surprise and delight at every turn at The Ritz-Carlton, Aruba, one of the more memorable luxury beach resorts along the Caribbean island's spectacular Palm Beach. With its remarkable offerings of fine dining, wellness and recreation, along with its pristine beaches, gorgeous pools and beautiful landscape, guests will revel in a new standard of luxury and elegance that characterizes one of the finest Aruba five star resorts
Hotel Features
Expansive Club Level lounge located on the top floor
A collection of five food and beverage venues, including BLT Steak
Two swimming pools
The island's preeminent meeting facilities, including a 7,500 square foot ballroom
15,000 square foot luxury Spa facility with 13 treatment rooms
State-of-the-art Fitness Center
15,000 square foot distinguished Aruba casino
Dedicated concierge
The Ritz-Carlton Club® Level redefines the luxury hotel experience, combining intimacy, comfort and exclusivity with the personalized service and attention to detail that are the hallmarks of The Ritz-Carlton. This oasis is often referred to as a hotel within a hotel, where a dedicated concierge attends to individual needs in a well-appointed, relaxed lounge environment. With continuous culinary offerings throughout the day (breakfast, light snacks, hors d' oeuvres, beverages and sweets) and access to a computer station – it is the ideal place to conduct business, plan a family outing or simply unwind.
For more info visit: www.ritzcarlton.com/en/hotels/caribbean/aruba/hotel-overview
MGM Grand Las Vegas
If you're travelling to Sin City, there is only one place to stay…
The MGM Grand Las Vegas (formerly Marina and MGM-Marina) is a hotel and casino located on the Las Vegas Strip in Paradise, Nevada. The MGM Grand is the largest single hotel in the United States with 6,852 rooms. It is also the third-largest hotel complex in the world by number of rooms and second-largest hotel resort complex in the United States behind the combined The Venetian and The Palazzo.
Owned and operated by MGM Resorts International, the 30-floor main building is 293 ft (89 m) high. The property includes five outdoor pools, rivers, and waterfalls that cover 6.6 acres, a 380,000 sq ft  convention center, the MGM Grand Garden Arena, and the Grand Spa. It also houses numerous shops, night clubs, restaurants and the largest casino in Clark County, which occupies 171,500 sq ft.
For more info visit: www.mgmgrand.com/en.html