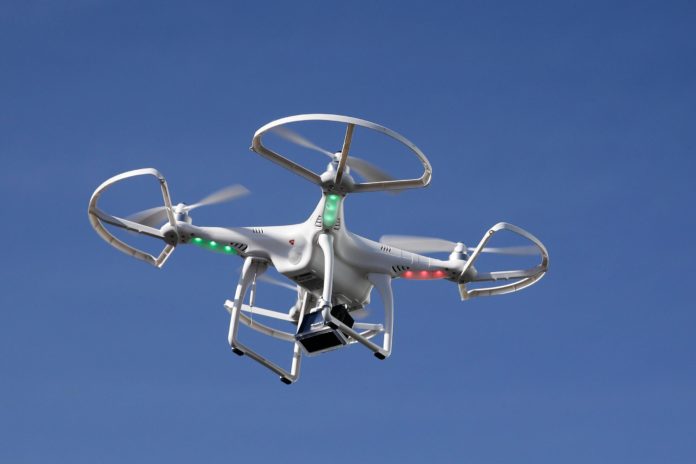 Here's some of the latest pieces of Event Technology we've been loving recently. Who know's if you'll see them at a 20/20 near you in the future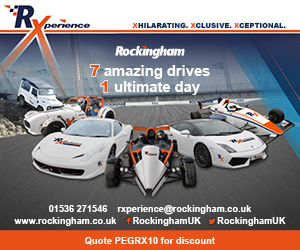 1. DRONES
Whilst the privacy laws surrounding them are confusing Drones are clearly the coolest thing we've seen hit the Event Tech scene in a long time. From taking great aerial panoramic photos to delivering drinks, including drones is a sure way to update your event whilst keeping up with the latest technology. Drones are increasingly becoming readily accessible (our photographer Martin has one in his arsenal!) as they can create another dimension through streaming live footage and helping remote attendees experience the event online.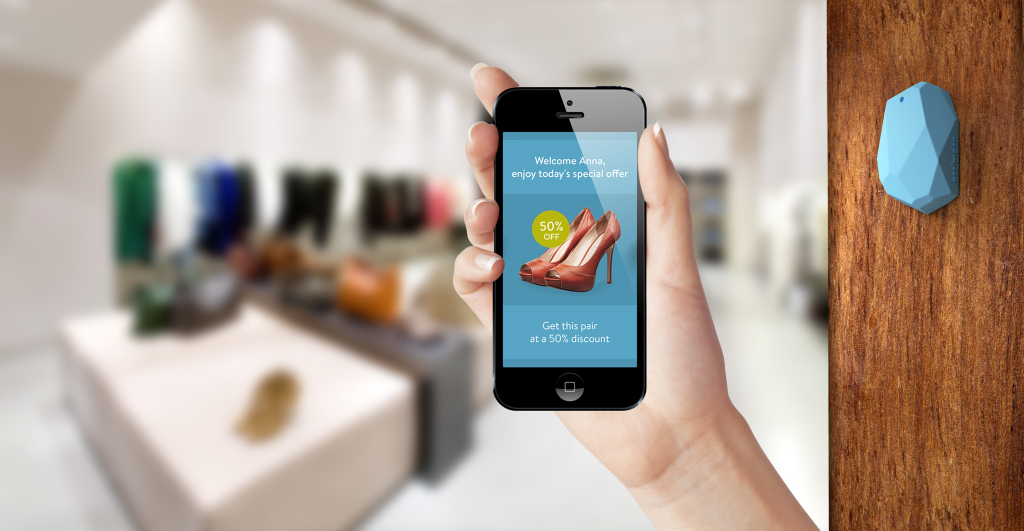 2. BEACONS
For something that sounds so… epic (?) Beacons are a surprisingly simple concept. Beacons allow mobile to act as the bridge between online and offline through connecting to an app on your attendees' phone via Bluetooth. For an event that has several areas using beacons will not only let you get a better sense of what parts of the event were most popular, but you can also communicate directly with attendees by sending them push notifications. Handy when trying to communicate a hashtag or promote activities within your event!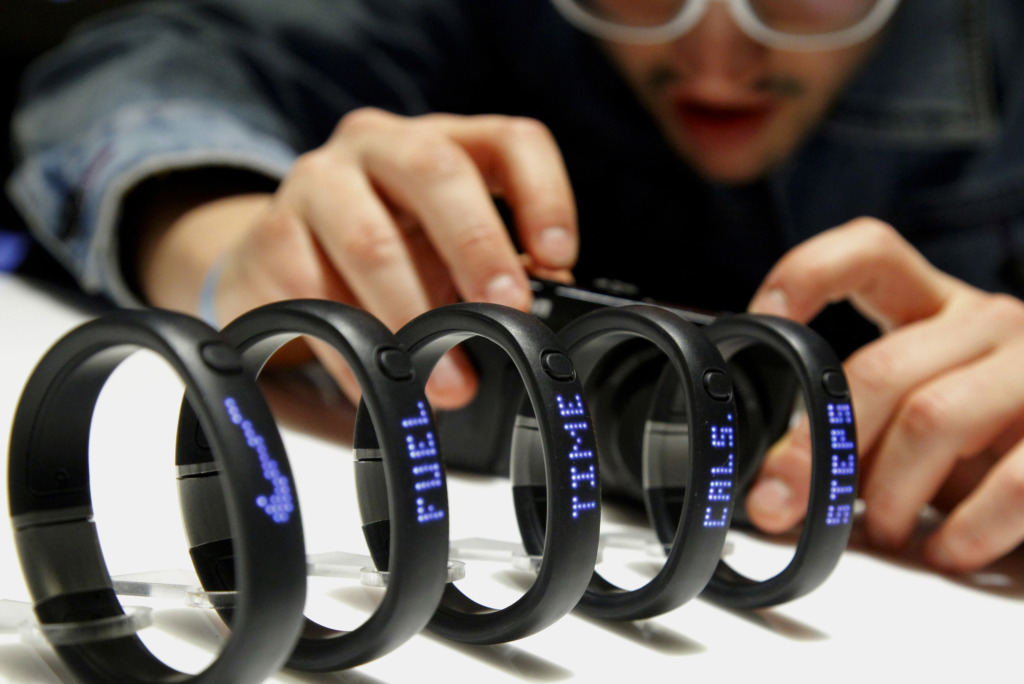 3. WEARABLE TECH
No not as horrible as that task in The Apprentice but usually far more subtle. Wristbands are an increasingly popular providing an additional method of interacting with attendees. Wearable tech such as wristbands give you the opportunity to display messages, colours and other information straight with your guests. This can be a great way to choose a competition winner or even allow attendees to directly capture specific items of interest from throughout the event.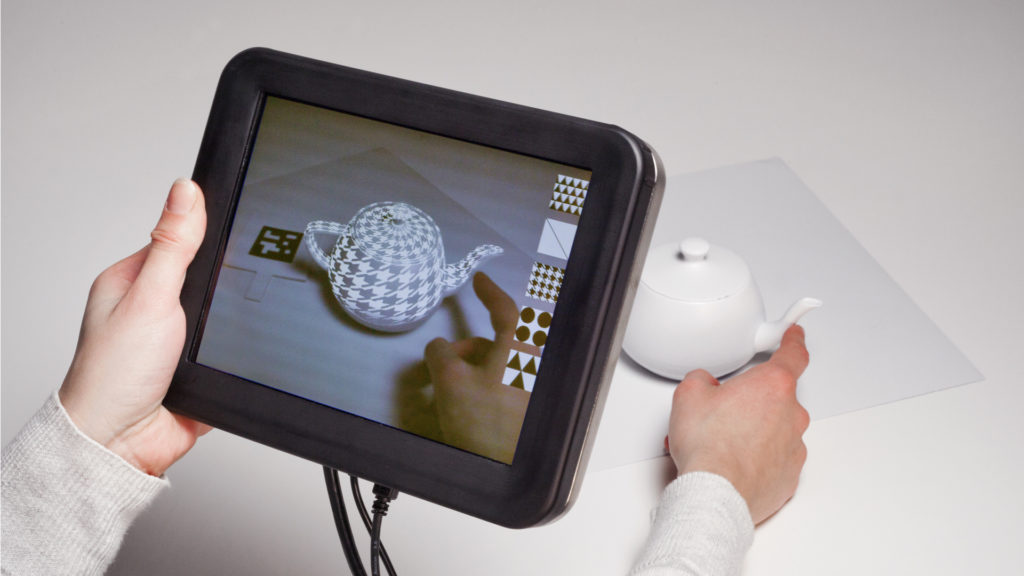 4. AUGMENTED REALITY
Not as readily available as the others but a definite 'The Future Is Now' product Augmented reality (AR) is a live view of a real world environment with additional computer generated information overlaid onto it creating an interactive scenario for the user. AR can be used in a variety of ways, be it through printed materials such as a book or brochure, or making your exhibits and booth walls 'come to life' with videos, animated graphics or holographic images. AR also marries well with event apps allowing event planners and exhibitors to share content more creatively and interactive, on an additional 3D scale.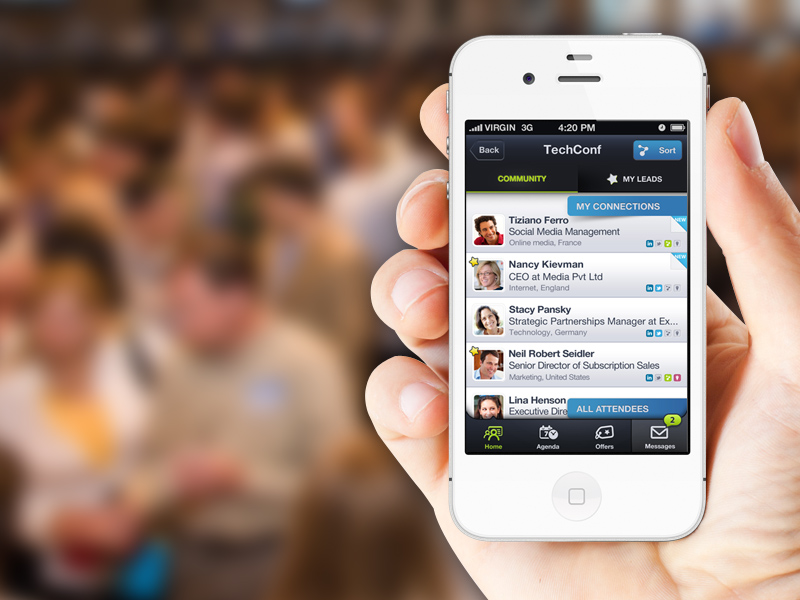 5. EVENT APPS
Definitely the most common on the list and ever rising in popularity, event apps can help towards enhancing an attendee's experience at an event as well as easing the running of the event itself. The ease, convenience and simplicity of event apps can help encourage attendees to interact more before, during and after the event as well as helping organisers to gauge feedback on the success of certain elements/activities through comments and statuses posted.